Set up your oven
Watch the video below to help you get set up and light your Fyra 12.
To season, run Ooni Fyra 12 at top temperatures for 30 minutes before extinguishing. Once cool, wipe down the inside with dry paper towels.
After your initial season, pre-heat Ooni Fyra 12 for at least 15 minutes. Check that the baking stone has reached the ideal temperature (752°F/400°C) with an Ooni Infrared Thermometer.
Place Ooni Fyra 12 on a sturdy surface made from wood, stone, marble or stainless steel.
This oven is for outdoor use only.
Using Ooni Fyra 12 indoors is not safe.
Shape your base
Before you start, remove any jewelery on your hands. It's also essential to dust your surface and hands generously with flour or semolina. Then follow these steps below.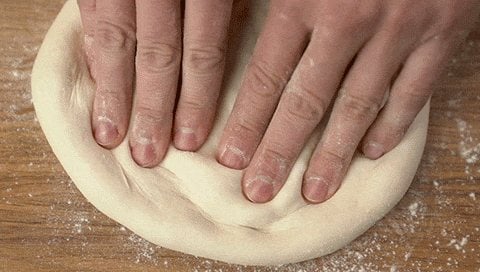 1. Finger Press
Press, flatten, and gently stretch the base outwards from the center. Leave a 1cm (0.5") crust.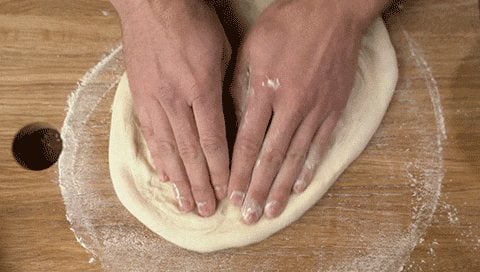 2. DJ Deck
Put both hands flat onto the disc of dough and rotate the dough as you're pulling your hands away from each other.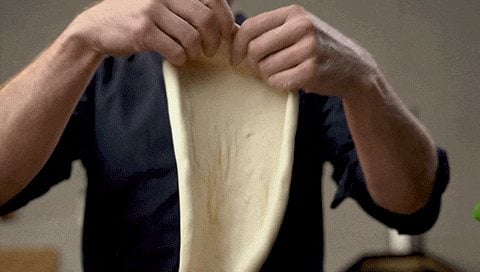 3. Steering Wheel
Pick up by the edge and let it hang down. Gently pinch along the edge as you rotate it around.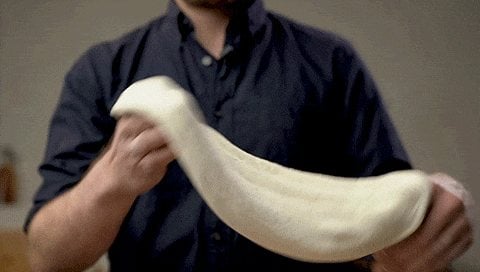 4. Parachute
Place over your hands and move apart slowly to keep stretching the dough, watch out for tearing.
Holes in your base? If it's small, pinch it closed! Bigger? No matter the scenario, your dough can be salvaged. Turn it into a Recovery Calzone!
Top your pizza
Before topping, move your shaped base onto a floured peel. See our tips below to check your base doesn't stick before you launch.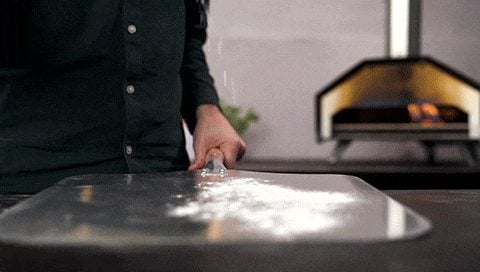 1. Flour everything!
Flour your hands, stretching surface and peel with a generous sprinkling to prevent sticking. Semolina can also be used.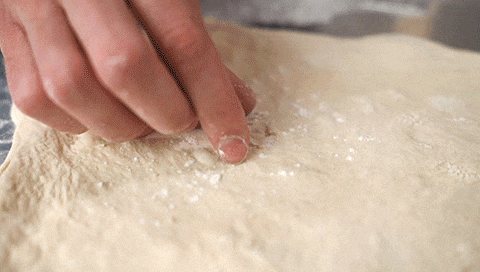 2. Check for holes and tears
Simply pinch together gently to avoid sauce going through to the peel.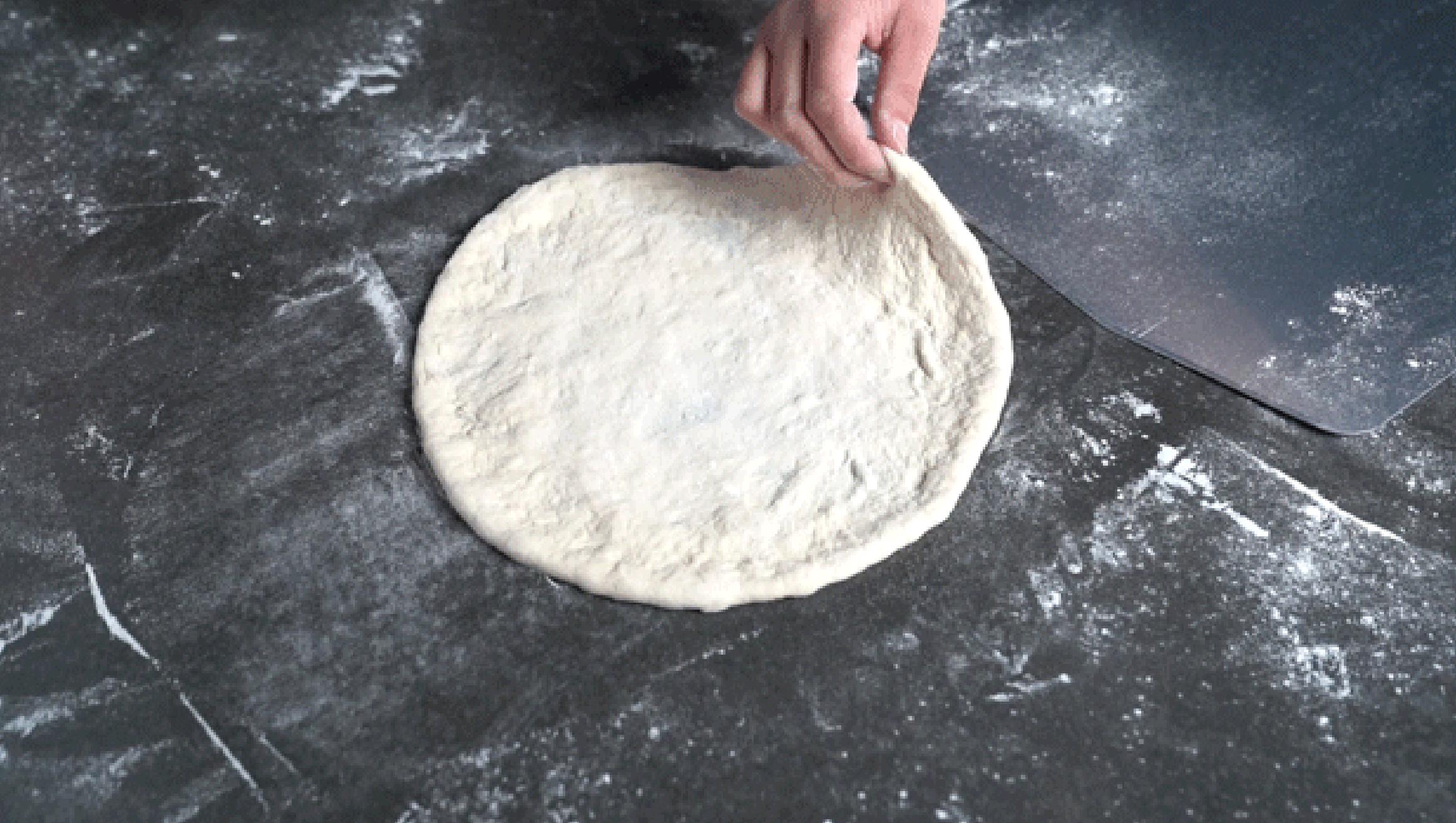 3. Transfer to the peel and shake
Before topping, transfer the dough to your peel and shake it. If it's stuck, lift and scatter more flour or semolina underneath the area that wouldn't budge.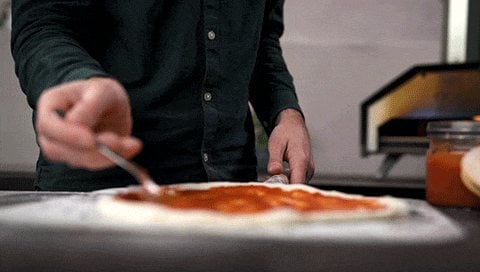 4. Keep toppings light
Keeping toppings light will make it easier to launch your pizza into the oven and less likely to stick to the peel.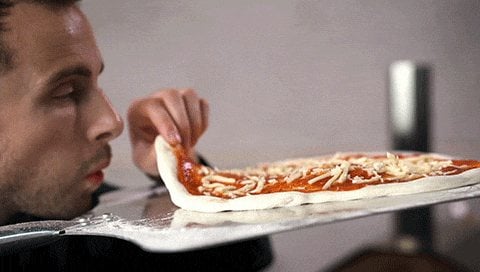 5. The hovercraft
Still stuck? Lift the edge and blow under gently to create air pockets.
For a margherita, top lightly with your pizza sauce, mozzarella and some fresh basil leaves.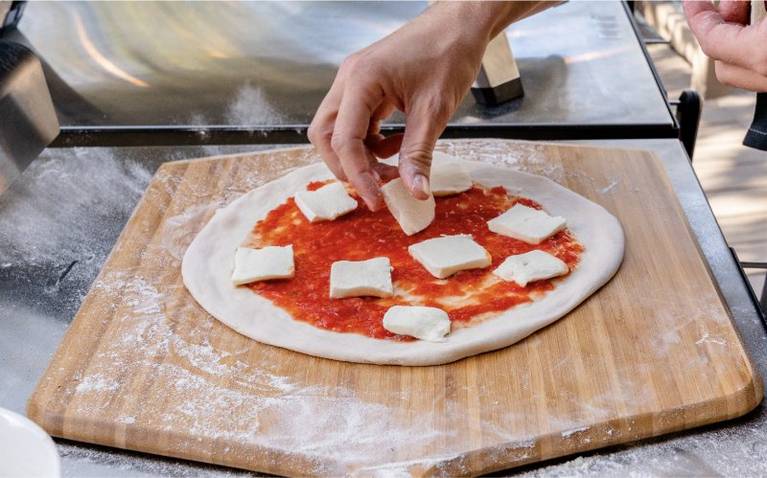 Launch your pizza
It's time to slide your pizza off the peel and into the oven. This can be a tricky part of the cook. After making sure your base hasn't stuck, aim to slide the pizza into the middle of the baking stone.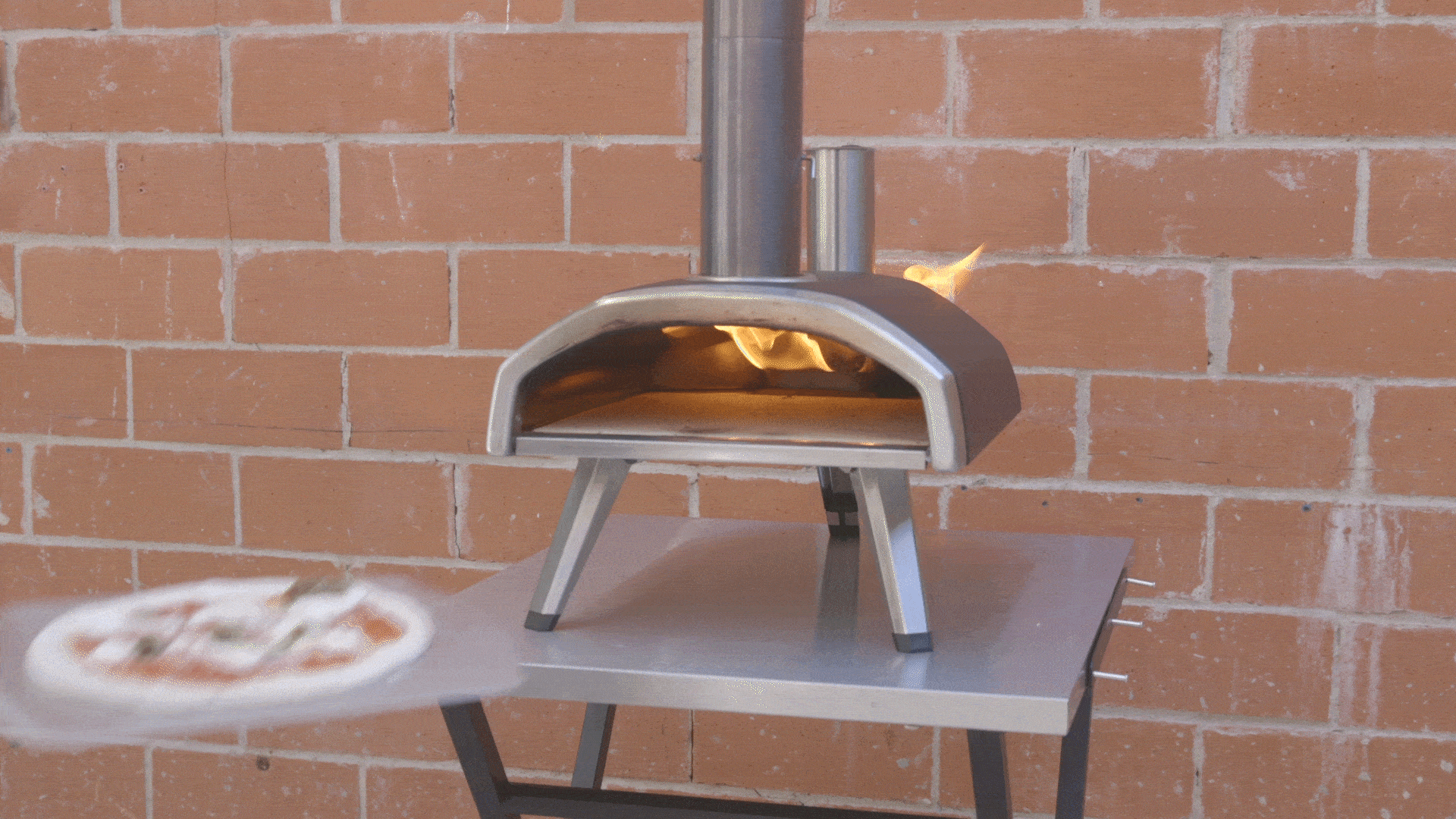 Cook your pizza
For best results, use your peel to take the pizza out and turn it every 20-30 seconds.You can also use an Ooni Pizza Turning Peel to turn pizzas while still in the oven.
Your Neapolitan-Style pizza will be ready in under 2 minutes. If you want to cook a second pizza, make sure the stone gets back up to 715°F-850°F (380°C-450°C) before launching.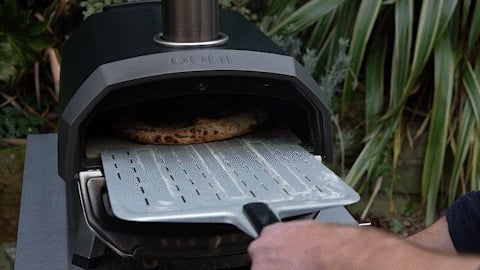 You made it!
Enjoy your pizza! You should be proud of yourself for making it from scratch!
---
What's Next?
Now that you know the basics, here's what comes next.